Review of Rita Phil custom tailored skirt by Carmen L.
"It doesn't ride up like all the others."
I received the skirt and it's perfect! I couldn't be more happy with it.
Finding the perfect black (in my case) pencil skirt is just as miraculous as finding that perfect pair of jeans. The one that hugs all your curves the right way. For me it's always tricky finding one that doesn't ride up and fits tight around my legs and waist. I normally try to hide the gap between the skirt and my waist by either tucking in my top of cinching it in with a belt. The loose fabric around my legs though, the only thing you can do is taking in your skirt with a sewing machine. Or of course, get your skirt custom made in the first place.
---
Also in Reviews
"They custom-create curve-flattering pencil skirts which are notoriously hard for us hippy ladies to find!"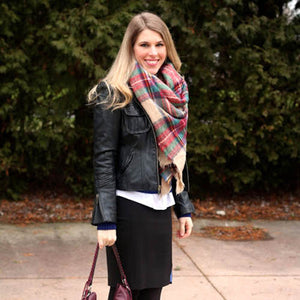 "This skirt was comfortable all day even with 5 hours of driving."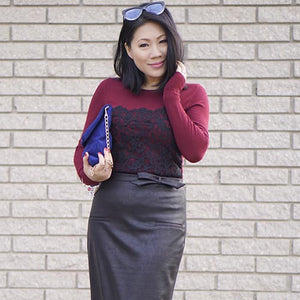 " ...it is the first time I feel I am sexy with a very conservative skirt."