Review of Rita Phil custom tailored skirt by Maria G.
"It fits me very well!"
Every Rita Phil skirt is truly a labor of love.
Rita Phil only needs 3 simple measurements from you: your waist, hips and thighs.  Those numbers are then plugged into their design system, along with your height and a hand-drawn custom pattern is created for your body.  Every skirt undergoes its own analysis, and a separate pattern is made for every single different skirt they make.
The key to their high quality products is in the perfectly executed details. 
Rita Phil then manufactures everything in their in-house studio and then ships it directly to their customers. All the middlemen are cut from the process so they are able to pass on the savings to their customers.
Every Rita Phil skirt is truly a labor of love.
---
Also in Reviews
"They custom-create curve-flattering pencil skirts which are notoriously hard for us hippy ladies to find!"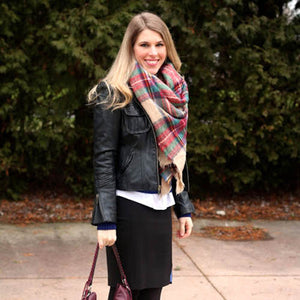 "This skirt was comfortable all day even with 5 hours of driving."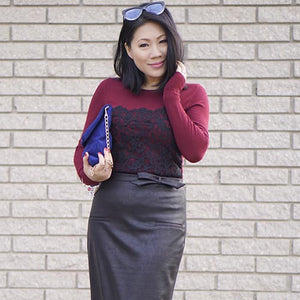 " ...it is the first time I feel I am sexy with a very conservative skirt."