Review of Rita Phil custom tailored skirt by Doused In Pink
"... it fit like a glove and felt amazing on!"
A custom skirt is a closet staple that will give you confidence everytime you wear it!
We tend to accept the endless loop of wearing clothes that don't really fit us because most stores sell clothes that are made for "average" sizes. Rita Phil has broken the cycle by improving on the fit of your clothes and giving you items that you actually want to wear because it makes you look your best!
I chose the Claudia, a custom skirt with a side slit and faux leather bands along the sides at the waist. After providing my measurements, I was also asked to send two photos, one straight on and one side profile so they could make adjustments to the curvature of the skirt. When it arrived at my doorstep, it fit like a glove and felt amazing on! I also received a hand written note from the tailor which was a nice touch!
---
Also in Reviews
"They custom-create curve-flattering pencil skirts which are notoriously hard for us hippy ladies to find!"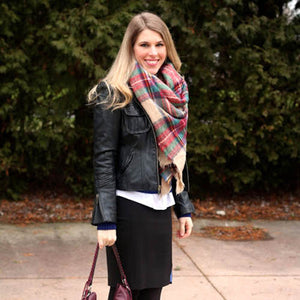 "This skirt was comfortable all day even with 5 hours of driving."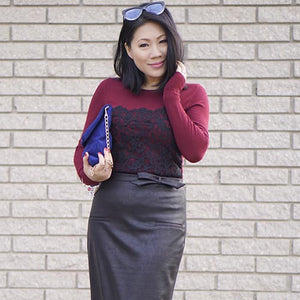 " ...it is the first time I feel I am sexy with a very conservative skirt."